In My Mailbox idea from Kristi @
The Story Siren
, and all links take you to Amazon. Click images for a bigger picture!
I was at the Eternal Twilight 6 convention last week so didn't get to do my IMM. I did however receive some brilliant books in the post and I can't wait to get to them!
I've been a bit quiet recently on the blog and that's because I've been doing a lot of overtime at work for the past 2 months. I'm finding I just haven't got as much time to read and write reviews, which is kind of annoying, but I'm hoping I'll be back to normal once my work hours settle down a bit. Also, I'm taking a quick break from YA to read
Game of Thrones
, as I've had it for months and really want to read it. I'm halfway through which means I've still got 400 pages to go. I love it, but wow is it a long book! Anyway, sorry for my absence and I really do hope to be back to normal soon. As you can see from the last fortnight's worth of review books, I've got a LOT of good stuff to read! As I'm sure all my fellow bloggers know, sometimes real life just gets in the way. It sucks, but hey, that's how it is.
Here's what I've got to look forward to in the coming weeks:
~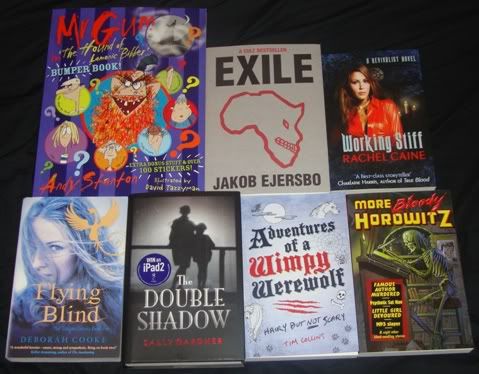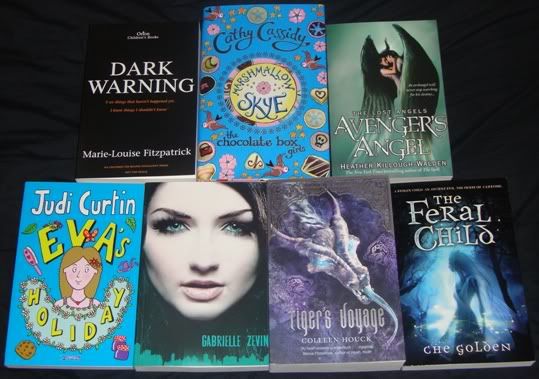 For review:

~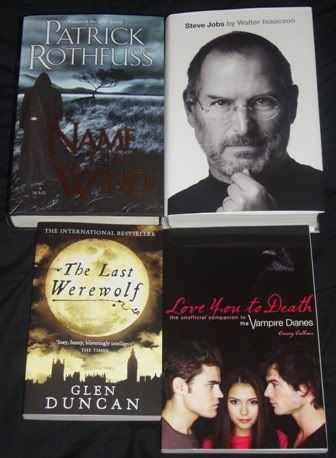 Bought:
Have a great week, everyone!