The Statistical Probability of Love at First Sight
is published by Headline in the UK this Thursday, and it is ACE. Really, really ace. You can read my review
here
, where I rave on about how Oliver is so swoonworthy and Jen E. Smith just plain rocks. Because she does!
My US counterpart for today's stop on the SPoLaFS blog tour is Kristi over at
The Story Siren
, and the next stops on the blog tour will be posted tomorrow over at
Serendipity Reviews
(UK) and
Good Books and Good Wine
(US). Before I get to Jen's post about why she loves England (Well, London. But yay!), here are two book trailers for you to watch. SWOON!
~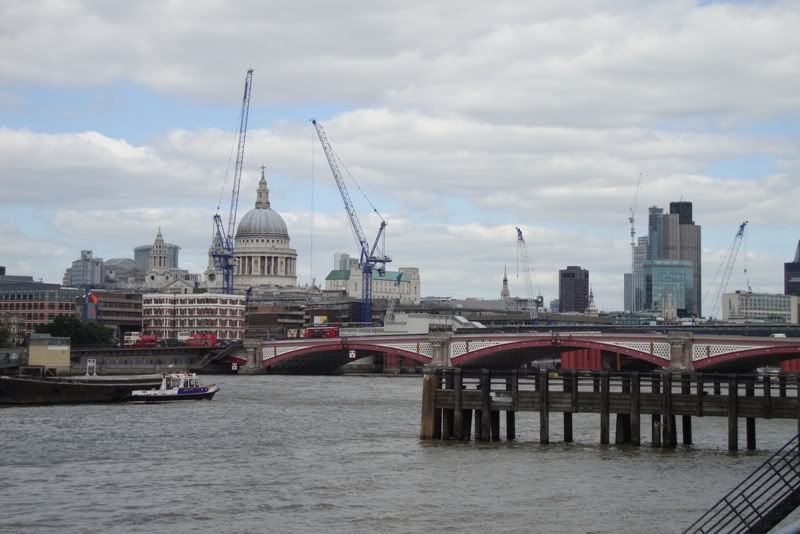 Five Reasons Why I Love London:
by Jennifer E. Smith

1. There's so much history to London. Once, a friend from the UK was visiting me in New York, and I pointed out a building from the early 1800s. She looked at me like I was crazy for thinking it was out of the ordinary. As it turned out, her house – just a regular old suburban home in the UK – was from the early 1800s. Everywhere you turn in London, there's something that's breathtakingly monumental, from the Tower of London to the Parliament building, and Westminster Abbey to St. Paul's Cathedral. And the literary history is equally amazing. The fact that you can still visit pubs that were once frequented by everyone from Charles Dickens to Virginia Woolf is amazing to me.
2. The doors. I'm not talking about the band. I mean the actual doors. They're all so colorful! I think other cities should take note. The world would be a much brighter and happier place if there were more pink, green, and blue front doors.
3. If my time in the UK has taught me one thing, it's that American chocolate is no match for British chocolate. As much as I love Hershey's kisses, I'm afraid they just don't compare to white chocolate buttons. I recently discovered a place in New York called The London Candy Company, and when I walked in and saw those buckets of Minstrels and Cadbury bars, it was like running into old friends.
4. There's nothing like a London pub. I've spent a lot of time in New York searching for an equivalent, and while there are a lot of them here as well, it's not quite the same. I can think of few things better than spending a Saturday afternoon in a pub in London, sitting in a booth with some friends and having a few pints while watching rugby. If I'm ever in the UK, and you're having trouble tracking me down, the pubs would be a good place to start.
5. I know this sounds crazy, but I love the rain in London. It makes the whole city feel somehow more dramatic, and there's an odd beauty to it. In some places, rain is a nuisance. But in London, it's simply a fact. It's like background noise. It's a part of the city.
~