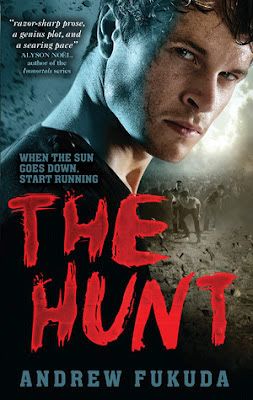 Movie Casting for The Hunt
by Andrew Fukuda
When I wrote
The Hunt
, I didn't have any actors or actresses in mind so my picks below are somewhat inexact fits to how I picture the characters in my head. Still, the actors I've chosen have a certain essence that closely matches their respective characters. So here are my picks: what do you think?
Gene
– He's enigmatic, a loner, intelligent. He's also got a vulnerability which he keeps carefully hidden. Anyone playing him on the big screen would have to exude depth and emotion through a bland expression. Not easy. But I think both Penn Badgley and Ian Somerhalder have the chops to do it, and I can't decide between them.
Ashley June
– Vivacious and direct, she's popular, in demand, and with a facial structure that screams extrovert – even when expressionless. I could go with either Emma Stone or Amanda Seyfried (she'd have to dye her hair, though).
Sissy
– She's tough, athletic, and striking in appearance. Anyone who's watched Ana Ivanovic in action on a tennis court knows she fits the bill. As does Phoebe Tonkin. Maybe you've never heard of her, but watch this video (
http://www.youtube.com/watch?v=NOP_x9gnDUs
) and tell me she isn't the very personification of Sissy.
Epap
– Tall and gangly but with a heart that, given the chance, could move mountains. Andrew Garfield has always struck me as an actor capable of playing characters on the cusp of such growth and self-discovery.
Gene's Father
– A man enshrouded in mystery and with extreme gravitas. Daniel Craig has that gravitas.
The Director
– A smarmy character with the kind of punctilious demeanor that makes you want to punch him, even if it is through a movie screen. Anyone who watched Christoph Waltz chew the scenery in
Inglorious Bastards
knows he'd be perfect as The Director.
So what do you think? Those of you who've read
The Hunt
, who would you cast?
~