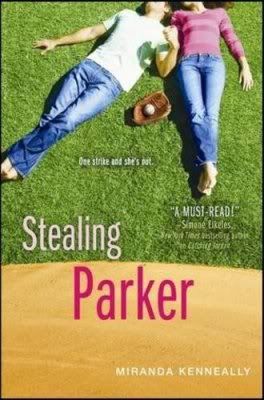 -----
* Published by: Sourcebooks Fire (US)
* Release Date:
October 1st, 2012 (US)
Summary from Amazon.com:
Red-hot author Miranda Kenneally hits one out of the park in this return to Catching Jordan's Hundred Oaks High. After a scandal rocks their conservative small town, 17-year-old Parker Shelton goes overboard trying to prove that she won't turn out like her mother: a lesbian. The all-star third-baseman quits the softball team, drops 20 pounds and starts making out with guys—a lot. But hitting on the hot new assistant baseball coach might be taking it a step too far...especially when he starts flirting back.
I have
literally just been introduced to Miranda Kenneally - I read Catching Jordan on Sunday - and already I want to be her BFF. I can't wait for her next book, after finishing her debut I was searching Amazon like a man woman. All I want is another one of her books to read, dammit! If you haven't read Catching Jordan yet, do yourself a favour and hunt it down. Then pre-order Stealing Parker.