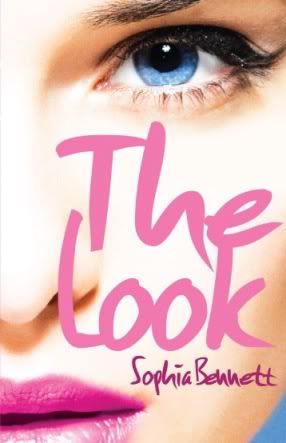 US // UK
I'll be honest here: I definitely prefer the US cover for Sophia Bennett's YA novel
The Look
. Anyone who knows me will know that I'm not a pink-loving girly girl, so I think that's my main reason for my preference. I really like the layout of the UK edition, but for me it's just too pink. Even the page edges are bright pink! It's a lovely looking book but not one that I'd automatically pick up in a shop. That's just me though - I'm sure lots of teenage girls will love it!
Also, I don't think the UK version quite conveys what the book is about. I haven't read it yet but I know it's about illness, as well as other things. The US cover shows that better, I think, through the use of two images with varying amounts of hair. I prefer the colours used too, I quite like purple. I do find the split screen effect to be a bit distracting, but it's great placement for the title. Regardless of my personal taste in colours, I can't deny that both covers are eye-catching in one way or another.
Which cover do you prefer?