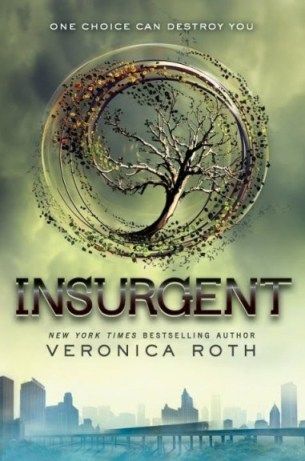 US // UK
I am a huge fan of the US covers for Veronica Roth's
Divergent
series. I just think they look so stylised and effortless, yet so much better than the UK ones. The UK cover for
Divergent
mirrored the US one, but then it was republished with a similar cover to
Insurgent
's. I really don't like them at all, not even the font or the colours used. It's a shame really because
Divergent
was brilliant (I've yet to read Insurgent but I will be doing so soon!).
The UK cover to me looks bland and nondescript, and I'll never understand why the publishers went with a strange purple sky and a silhouette of a girl. The US covers represent the books so much better, and they look like what they are: dystopian YA. I'm lucky to own both of these covers, and I regularly look at my US cover in some kind of book-lover awe. I think they're some of the best out there at the moment, and I hope one day they'll be repackaged over here again. Sorry to all you guys who love the UK covers!
What are your thoughts? Do you agree?