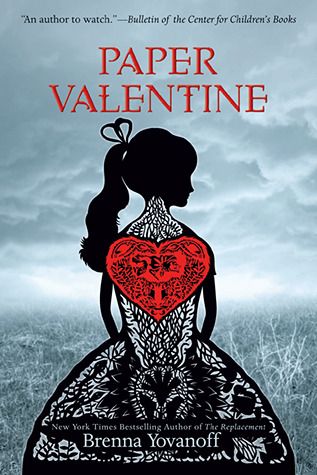 US // UK
If I'm being honest, as usual, neither of these covers have caught my eye. They're intriguing, yes, but I think they both look a bit out of place. I'm not sure why, it's just a feeling I've got. If I had to choose one to own, I *think* I'd go for the US one, purely because it looks a bit more interesting though not quite as clever as the UK one. I do think the UK cover does a better job of saying what the book's about, and the overall tone seems to be quite dark (which I think the book is), but I'm not convinced I'd pick it up off a bookshelf.Or maybe curiosity would get the better of me and I'd grab it faster than a speeding bullet! Or something.
I have absolutely no idea what the US cover is supposed to be saying about the plot, but I hope I'll find out when I actually read the book. I seem to prefer that one because it looks a bit prettier, though I also wouldn't go out of my way to have a closer look. For anyone who's read the book already, can you shed some light on whether the US cover is related to the story, and how much?
Anyway, what do you guys think? I'm still undecided, so I'll have to sleep on it.