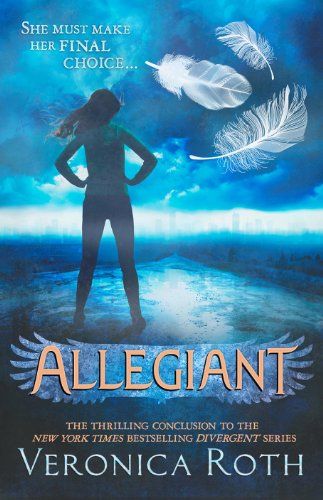 US // UK
I'll be honest and admit that I've never been a fan of the new UK covers for this series, not since the very first
Divergent
cover that was the same as the US one. The re-releases have never caught my eye and I don't think they capture the essence or excitement of the series, which the US covers manage do so well. So already my vote goes with the US cover - sorry, UK!
I much prefer everything about the US cover for
Allegiant
, especially the title font, main image and bright colours. Even the tagline is better, though it's good to see that the UK cover actually has one as often that's something left off our covers. I do like the blue of the UK cover, though I think the feathers look out of place and like they've just been plonked there using Photoshop. Our UK covers have always disappointed me and I'm not entirely sure why the decision was made to re-release them and deviate from the US jackets. It's a shame!
So, which do you prefer? Do you agree with me about the UK covers?