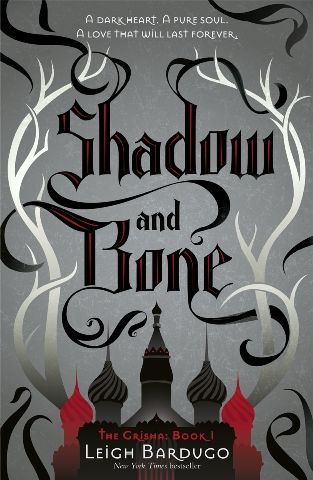 In our GRISHA HONOUR GUARD marking publication of Leigh Bardugo's
SHADOW AND BONE
in paperback, and the first publication of
SIEGE AND STORM
, day by day we will be celebrating the unique and incredible skills of The Grisha, the magical elite of Ravka.
The Grisha Orders
The Grisha are the magical elite of Ravka, also known as the soldiers of the Second Army. They practice the Small Science: they manipulate matter at its most fundamental levels. I like to think of it as a magical version of molecular chemistry. Status is everything to the Grisha, and the three main orders are: Corporalki (The Order of the Living and the Dead: Heartrenders and Healers), Etherealki (The Order of Summoners: Squallers, Inferni and Tidemakers) and Materialki (The Order of Fabrikators: Durasts and Alkemi).
The Sun Summoner
The Sun Summoner officially fits into the Etherealki, the Order of Summoners – calling and using light, rather than the other elements; Squallers (wind), Inferni (fire) and Tidemakers (water). It is a very rare skill, and something that, prior to the opening of the book, isn't really even on the radar of the ordinary citizens of Ravka, though that's not to say that the Darkling and the Grisha are unaware of the possibility of finding someone with this skill… As an opposing force to the darkness of the Shadow Fold and the monsters that lurk within, the ability to call light would be priceless.
Here's a great video of Leigh Bardugo
reading from Siege and Storm!
You can also catch
Leigh on Pinterest
and
Twitter
, and do make sure you check out the
Grisha Honour Guard Pinterest
!
~
Giveaway!
Thanks to the ace team at Indigo
/Fierce Fiction
, I have an exciting UK giveaway to tell you about!
Prizes:
One (1) trade paperback copy of The Gathering Dark, signed by Leigh Bardugo, now very rare because of the UK title change!
One (1) trade paperback copy of Siege and Storm.
Giveaway rules and info:
Open to UK and Ireland residents only.
The prizes will be sent directly from the publisher.
End date: Friday June 28th, 2013.
All you have to do to enter is fill in the form below. Good luck!