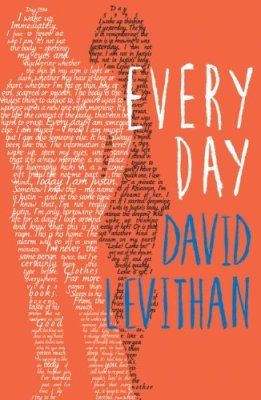 US //UK
I haven't read
Every Day
yet so I don't know what significance either of these covers have, but I do have a first impression preference: the US one. To me it looks so much more appealing - if a bit too adult - and, faced with the choice, I'd buy that edition. I actually have a UK copy to review, and I really don't like the bright orange colour. It's quite garish in real life. I do like the people made of words though, that's a nice touch.
I like the UK title and author font more, along with the placement, but the US image used is so much more eye-catching to me. The colours are slightly dull (better in person?) but much better than the bright orange. I'm looking forward to this one and seeing what the covers represent, even though I'm not overly fond of either!
Do you have a preference?