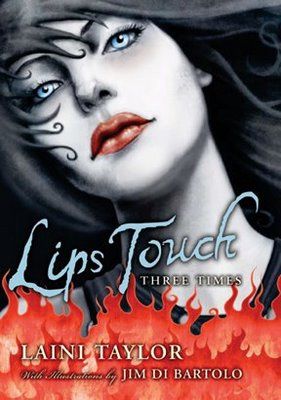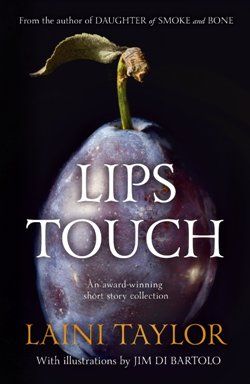 US //UK
While I like both these covers, I think the original US cover is more eye-catching and memorable. I like that it really shows off Jim Di Bartolo's fantastic artwork which is also included throughout the book. The vibrant orange is something different, and I'm sure it sticks in people's heads!
The UK cover looks a lot more adult, more stylised and classy. I prefer the fonts used for the title and author name, and it obviously now mentions Laini's hit novel
Daughter of Smoke and Bone
. I've yet to read
Lips Touch
but I do have a copy and am looking forward to it. Honestly, the art is brilliant and I'm sure the stories are too.
Which edition do you prefer?