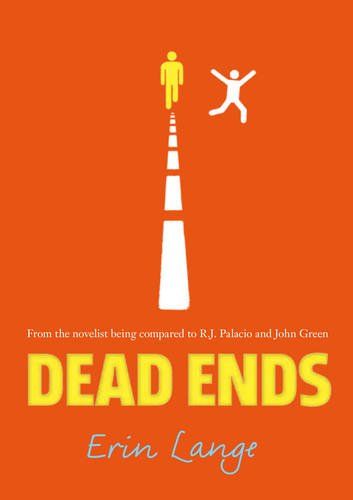 Dead Ends
is Erin Lange's second book, published in the UK on February 6th, 2014 in both hardcover and eBook. I read it last year and thoroughly enjoyed it: it's a fantastically written, important story that stays with you for a long time. Here's a summary so you can find out more:
A riddle rarely makes sense the first time you hear it. The connection between Dane and Billy D doesn't make sense any time you hear it. But it's a collection of riddles that brings these two unlikely friends together.
Dane Washington lives by two rules: don't hit girls and don't hit special kids. Billy D has Down syndrome and thinks a fierce boy who won't hit him could come in useful. Billy D has a puzzle to solve, after all, and he has the perfect plan to make Dane help him.
Billy is sure the riddles in his atlas are really clues left by his missing dad. Together, Billy and Dane must embark on an epic road trip, although most of the clues lead to dead ends. What Dane doesn't realize is that Billy D isn't as innocent as he seems and the biggest secret is hidden close to home...
I'm excited about this book and I hope you guys are too! To celebrate its impending publication, Faber and Faber have put together a fun blog tour with lots of input from Erin herself. My post today is about one of my favourite topics: book covers. Specifically Erin's. Let me know what you think!
~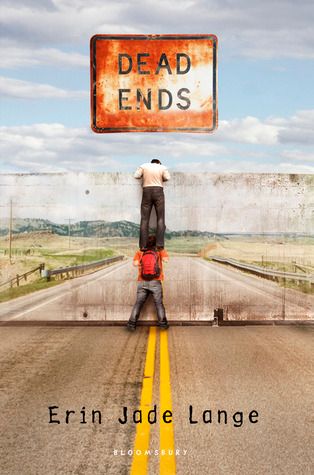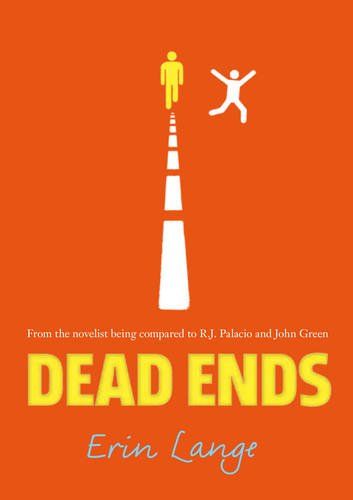 US //UK



Erin's thoughts:
Thanks for letting me visit the blog to talk covers! Since the color orange seems to be the only thing my two covers for DEAD ENDS have in common, it's very difficult to compare them. I love how the US cover is part painting, part photograph, and draws you in to see the details. But my favorite covers have always been those with spare imagery that still manage to convey a lot of information, and the UK cover does just that. If I compare just these two, the US gets the edge, but what you can't see here is how well the UK cover of DEAD ENDS matches the UK cover of my first book, BUTTER, which is probably one of my favorite covers of all time. The thing I love best about both covers is how well they've each captured my two favorite characters I've ever written.
My thoughts:
I really like both of these covers! The US one fits the story so well (if you've read it you'll know exactly what I'm on about) and the UK one is ridiculously eye-catching. I love what both covers are saying, and I'm surprised by how drastically different they are. If pushed, I think I'd go for the UK cover because of the colour scheme and title placement. This is a hard decision though! What do you think? Do you have a favourite?
~