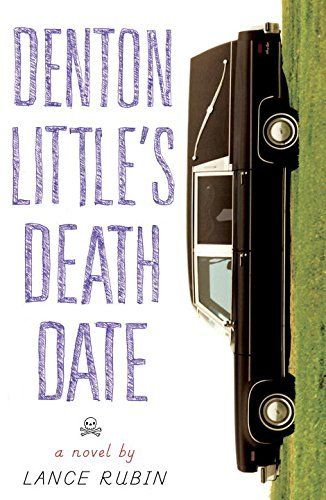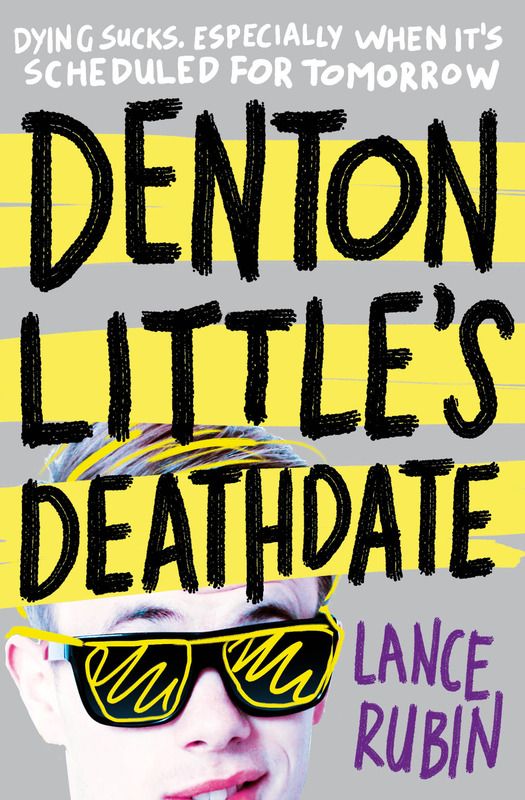 I'm having trouble deciding which cover for
Denton Little's Deathdate
I prefer! They both represent the story and its humour well, even though they take slightly different approaches. The US cover is very literal with the hearse taking centre stage, while the UK edition plays up the fun a bit more. From these images I think the UK one stands out and makes more of an impact, though I don't know what the US one is like in real life as I haven't seen it.
I like the image used on the US cover - it's the very essence of Denton's predicament and I think it's quite unusual for a US cover to be so dark. I prefer the font and colour scheme of the UK cover, though I think the font used for Lance Rubin's name on the US cover is slightly better. Hmm - tough decision, so I think I'll call this one a draw!
What do you guys think?